February 8, 2020
You are invited to a the annual gala and auction to benefit the LIVESTRONG with the Muskegon YMCA  – Black Tie Optional.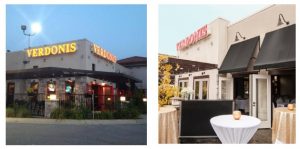 Get dressed up and enjoy the evening with us celebrating the lives touched by cancer in Muskegon through your generosity and the work of the Muskegon YMCA.
Money raised for the YMCA will go directly toward LIVESTRONG with the Muskegon YMCA for cancer survivors.
The annual event will be held at 7:00pm on Saturday, February 8, 2020 at the Harris Catering and Event Center at 211 Seminole Road. There will be silent auction, live auction, raffles, hearty appetizers, drinks and dessert.